Lorian Hemingway Short Story Competition
2017 Winners and Honorable Mentions
This year The Lorian Hemingway Short Story Competition received 650 entries from the United States and throughout the world, including The Netherlands, Germany, Sweden, France, Australia, Singapore, Cambodia, and India, to name a few. For the second time in the history of the competition we received two entries from Russia.
We are grateful to all who once again entrusted their stories to us. It takes a great leap of faith to do this. Writing is very private and solitary by nature. To move from the safety of that privacy with one's own work, and to trust that someone else will treat it with respect and care is a sheer act of courage. It is why writers have always been my heroes.
We congratulate all who entered our 2017 competition. Please know that if your story does not appear on this list it is no less valuable. To me you are all winners, and I say this not as a consolation but as a truth that has its roots in your courage and conviction. Thank you for the honor of being able to read your work.
~ Lorian
First-Place receives $1,500 and publication in
Cutthroat: A Journal of the Arts
Second-Place receives $500
Third-place receives $500
---
First-Place: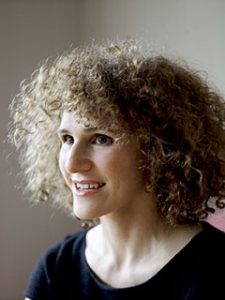 Judith Wilson
London, United Kingdom
for her story: "Welcome to Legoland"


Second-Place:
Jacob DeVoogd
Kalamazoo, Michigan
for his story: "Has One Ever Felt the Beginning of Motion?"
Third-Place:
Jackie Mohan
Norfolk, Virginia
for her story: "We are the Bobcats"
HONORABLE MENTIONS
*Please note, as always, that Honorable Mentions are listed in no particular order.
1: Danielle Claro
Irvington, New York
for her story: "Wolfie"
2: Karen Lethlean
New South Wales, Australia
for her story "The Almond Tree"
3: Brian Patrick Heston
Philadelphia, Pennsylvania
for his story: "Overtime"
4: Billy Lombardo
Chicago Illinois
for his story "Make Your Mother Happy"
5: Amina Gautier
Chicago, Illinois
for her story: "Hungry, Like the Wolf"
6: Paul Thornsteinson
Aberdeen, Washington
for his story: "The Black Balloon"
7: Catherine Hobbs
Chelsea, Quebec, Canada
for her story: "Airplane Notebook"
8: Alexander D'Aloia
Victoria, Australia
for his story: "A Panama Man"
9: Catherine Hobbs
Chelsea, Quebec, Canada
for her story: "People, Place, Things"
10: David Rea
Buckinghamshire, United Kingdom
for his story: "The Vanishing"
11: John Blair
San Marcos, Texas
for his story: "The Snake"
12: Ashish Kaul
Navi Mumbai, India
for his story: "Leaving Kashmir"
13: Julia Lichtblau
Brooklyn, New York
for her story: "Deserters"
14: Adam Stanley
Rome, Georgia
for his story: "First Kiss"
15: Murray Dunlap
Southern Pines, North Carolina
for his story:"White Horse"
16: M.J.Franich
Milton, Washington
for: his story "The Boat on the Beach"
17: tc hand
Lexington, Kentucky
for his story: "starling darling"
18: Christopher Jude Paraskevas
Verdun, Canada
for his story: "Irrational Pulse"
19: Karen Stone
Seattle, Washington
for her story: "The Smell of Hope, Dying"
20: Ken McBeath
British Columbia, Canada
for his story: "Keeping Chris Alive"
21: M. Wesley Salmon
Baton Rouge, Louisiana
for: "Lil Poot"
22: Peter Shah
Birmingham, United Kingdom
for his story: "Uncle Harry"
23: Karen Stone
Seattle, Washington
for her story: "Have Mercy"
24: Anna Christine Rumin
Ontario, Canada
for her story: "What the Crows Saw"
25: Emily A. Fox
Wylie, Texas
for her story: "Jim was Here"
26: Nada Victoria Krsticevic
Stirling, Western Australia
for her story: "The Shipworm"
27: Jamie Thorp
Jersey, United Kingdom
for his story: "Warming"
28: Susan E. Lewis
Nixa, Missouri
for her story: "S.O.S"
29: Esteban Cordero Balarezo
Cuenca, Ecuador
for his story: "The Winner"
30: Blake Hoonhout
Sarasota, Florida
for his story: "The Levanto"
31: Patricia Martin
Browns Mills, New Jersey
for her story: The Winnowing"